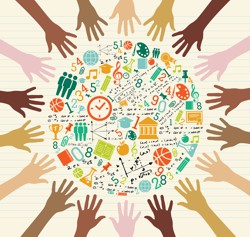 Did you know...
We need to "Get the Word Out" about literacy and the essential skills. 48% of adults in Alberta have difficulty with literacy that interferes in their day-to-day life and of those 48%, half of them have major difficulty that greatly impacts on their home, work and community life.
Literacy and the Essential Skills:
are needed for work, learning and life;
are the foundation for learning all other skills; and
help people evolve with their jobs and adapt to workplace change.
The nine essential skills are reading, writing, numeracy, document use, oral communication, use of technology, working with others, continuous learning and the most important "thinking". For more information on the essential skills click on this link.
---
What is Literacy?
For most people, literacy means reading and writing. But what about...
using and filling out forms and documents?
making change or balancing your cheque book?
talking to others so they understand?
being able to listen and understand others?
getting along with co-workers and people in your community?
solving problems?
using a computer, cell phone or other technology?
---
What we offer
We offer a variety of programs to all residents of the MD of Foothills from birth to preschool, school-age to adult, families and seniors. Programs are provided at little or no cost to the learner, family or community agency. Our focus is on building the essential skills needed to lead a successful life in family, work and community. Check out the program tab or call the office at 403.652.5090 for more information.
Building Blocks – Family in-home sessions for healthy learning ideas for children and adults. The focus is providing information and strategies to parents.
Groups in partnership with other community agencies - Parenting sessions that support early language development in infants, toddlers and preschoolers.
Dog Tales and Dog Tales and Beyond – This program pairs children struggling to enjoy reading and a dog who is trained to listen to them read. It runs in select libraries and schools within the MD of Foothills #31.
One on One Volunteer Learning support to adults with basic literacy and numeracy concerns
Basic Computers
GED Readiness Course
English as a Second Language for families and adults
Essential skills and workplace literacy training
Literacy audit for agencies and business
To find out how you can help us continue providing free and low-cost programs to all residents of the MD of Foothills, click here.
---
History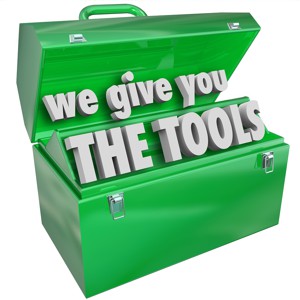 Literacy for Life Foundation has been providing free and low-cost programs to the MD of Foothills #31 since 1998, starting with the introduction of the Building Blocks Family Literacy Program to High River and area. This program was a pilot project begun by the Rainbow Literacy Society of Vulcan County and was part of an initiative looking at ways to provide family literacy in rural communities. At the time, the Municipal District of Foothills, #31 lacked a body that coordinated and promoted literacy. Interested community members formed a group and in 1998 became a non-profit society called Literacy for Life Foundation. The organization received charity status in January of 1999.
Also in 1999, Literacy for Life applied to the province for the Volunteer Tutor Adult Literacy Program (VTALP), funded by Alberta Advanced Education. The Foothills School Division agreed to be the legal host authority for a few years and then the government transferred the authority to Literacy for Life. The VTALP program continues to be a core program.
Family literacy grew from the one program "Building Blocks" to numerous programs. Building Blocks In-home Family Literacy program is now considered a provincial model. Literacy for Life and Rainbow Literacy employees are trainers for the program.
The next programs to be developed were Rhythm and Rhyme and Toddler Time. High River Library had a program called "Books for Babies" which was discontinued due to limited resources. At the suggestion of the Library Director, a partnership with Literacy for Life led to the Books for Babies program we now provide.
Dog Tales Program and Dog Tales and Beyond came into existence in 2012. This is an unique program that supports reluctant readers in the community and the schools in the MD. Other growth has included development of curriculum such as Pool Rhyme Time and Leap-Learn, Explore, and Play.
Our focus has changed to the nine essential skills needed for success in family, work and community. The nine essential skills are reading, writing, numeracy, oral communication, document use, technology, working together, thinking and lifelong learning. This switch in perspective has resulted in providing programs in basic technology. Public awareness and education on literacy and learning has become a major focus.
---
Today
Literacy for Life Foundation serves community members in the MD of Foothills #31 with quality, research based programs. The organization has a provincial impact through training and program development.
The organization listens to families and learners and continually strives to meet the literacy needs of the community.
Connects with over 1500 individuals yearly
Developed Building Blocks In Home Family Literacy Program in partnership with Rainbow Literacy. It is an accredited model for family literacy in the province of Alberta.
Provincial Trainers for Building Blocks In Home Family Literacy Program
Developed the programs – Computer Basics Plus, Pool Rhyme Time and LEAP – Learn, Explore and Play
LFL was instrumental in the publication of the Stories of the High River Flood Book. Check out this website www.storiesofthehighriverflood.com to find out more about this amazing project. It raised over $100,000.00 that went back into the community. Stories of the High River Flood will provide a lasting legacy and a learning tool for generations as it is a detailed historical account of one of Alberta's most devastating natural disasters
Provides up to date strategies, information and supports for families through programs and social media tools such as Facebook, Twitter and Pinterest.