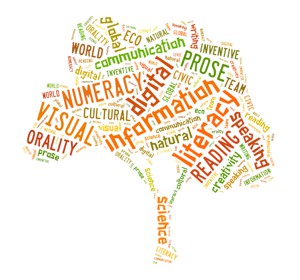 Our programs are free or low-cost and are open to all residents of the Municipal District of Foothills #31 in Alberta, Canada. Check each program for method of registration or call 403.652.5090.
Literacy and learning is a lifetime process. But, it is very important to have impact on children in the early years. "It is never to late and never too early..."
Book Bungalows
Watch for Book Bungalows throughout the Town of High River. On your walks around town check them out and start reading! Take a Book, Leave a Book. These awesome little libraries can be found in a variety of locations - private land, Parent Link, at Joe Clark School, in 3 community gardens, by the skateboard park to name a few. Check out the books and board games, downtown High River, between Evelyn's Memory Lane and Colossi's on 4th Ave.
Don't forget our awesome High River Library located at 909 1 St SW, High River, AB T1V 1A5.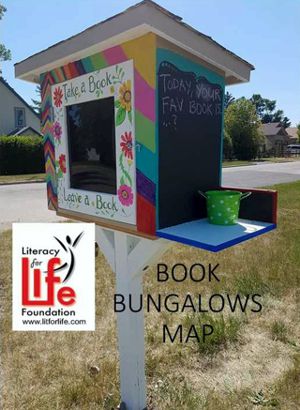 Click on PICTURE for a map that shows the locations of the Book Bungalows (prepared by the Town of High River).
Do you live in the Town of High River and already own a little free library or are interested in making your own? Would you like to be added to the map? Please contact the office at 403.652.5090 or email with your address and contact information and we will add you to the map.
Thank you to the many community members and groups that made this project possible:
Funding supplied by High River Vitality Grant and High River Rotary
Dave Connell (teacher) and the 2017 Highwood High School Grade 10 Construction classes
Town of High River
In-kind contribution by High River Home Hardware.
TKW Enterprises - Delbert Moncrief - donation of his semi trailer truck and time
High River Fire Department and Fred Stegmeier- help with moving the Book Bungalows
Mayor's Youth Advisory Committee
The documents below include:
Books for Babies Program
The Books for Babies program involves many partners that work together to provide the program. The network includes Literacy for Life Foundation, Alberta Health Services, Libraries in the MD, Okotoks Healthy Coalition, Foothills School Division, Christ the Redeemer Catholic School Division and many community members and groups. Approximately 750 bags are given out in a year an all bags are sewn by volunteer community members. The Books for Babies program provides consistent, best practice messaging on childhood development and parenting.
The Public Health Nurses visit new parents and babies as close to 48 hours as possible to coming home. They bring information to the parents to help them ensure a healthy start as well as information for the child and families' future well being. A Books for Babies Bag is given to the parents at this visit and the Nurses share information on the importance of reading to their baby as well as discuss the value of talking, rhyming and singing to their babies. At the 18 month visit to the Public Health Unit, the parents are given a Books for Babies envelope. If the parent chooses not to immunize their child they are still entitled to the envelope and can go in to pick it up any time after their child's 18 month milestone. The information in the bags and envelopes correlates and supports the messages given by the nurses on healthy development and attachment.
The main components are board books which are hard paged books that a baby can touch, taste, and feel. The bag also includes a scholastic book, free family library membership, book mark and information on early childhood programs, community resources and early childhood development. The 18-month package includes a scholastic book, another library membership, bookmark, a toy, magnet and more information on developmental stages, early childhood programs and community resources, including resource.
Social Media
Literacy for Life has a strong social medial presence. These tools provide a way to share our message about literacy, learning and the nine essential skills.