Irlen – Life Changing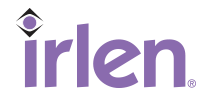 The Irlen Method provides a unique service for some children and adults identified with:
Reading and learning difficulties
Low motivation
Attention deficit disorder (ADHD)
Discipline problems
Headaches and migraines
Autism
Traumatic brain injury
The symptoms of Irlen Syndrome are wide-ranging, but the technology that helps focuses on one core problem: the brain's inability to process visual information. You don't have to have a diagnosed reading or learning problem to benefit from the Irlen Method. Even good readers and gifted students can be helped.
Sample Distortions
Reading Problems, Dyslexia, Learning Difficulties
Learn More at irlen.com
Self Test
Visit irlen.com and take a Self Test to find out if Irlen is something you should look into for you or your family members.