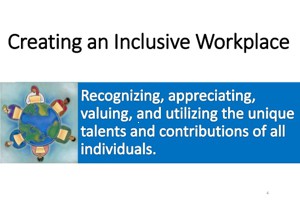 People with barriers are represented in every sector or industry in our economy. Barriers to employment can take many forms – diagnosed disabilities, low literacy and physical illness to name a few. There are myths in the community and business world that it is charity when you give someone with a barrier a chance. Check out Don't Lower the Bar, Mark Wafer to find out the myths that surround that way of thinking and why they are wrong.
Literacy for Life Foundation's mission is to facilitate and deliver literacy resources and help people develop the nine essential skills for success in work, community and family. Check out the resources below and for more information or support, contact us or one of the Work a Day partners listed at the bottom. All individuals and agencies are welcome to download and use any of the documents that are on this section of our web site. We ask that recognition to Literacy for Life Foundation or appropriate author is given when utilizing the documents available.
Also follow us on Pinterest and Facebook. We use these tools to share ideas, strategies and to create conversation.
Videos
Interesting and useful websites for Employees and Employers
Downloads
My Information and Guidelines

(PDF - 225 KB)

| My Information and Guidelines

(MS Word - 21 KB)


A framework to help you understand forms and a place to keep your personal and work information with you when applying for work, going to the Doctor and other day to day activities.
Work a Day Tips
Three major workplace issues have been identified as being important to successful employment for people with invisible challenges. This document outlines the 3 issues and provides strategies.
Parents Can Help Teach!
Parents can have a great deal of influence of their child's career choice. Children need skills to be successful and this article provides some strategies that parents can do within everyday life.
For more resources and support for the workplace check out the partners in the Work a Day Program.