Literacy for Life receives financial contributions, business sponsorship, media support, creative services, volunteerism and in-kind donations that help us to provide free and low-cost programs to all residents of the MD of Foothills #31. We would like to send a big "Thank you!" to each of our supporters. Your generosity makes a difference in the lives of many.
---
Financial, In-kind and Collaborative Partnerships
Family and Community Support Services
---
Businesses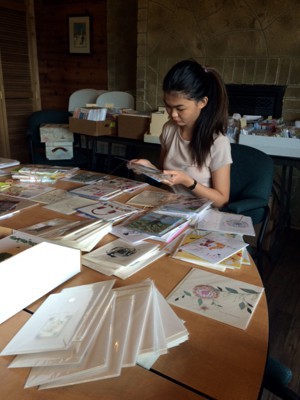 Thank you to North Plus South for their very generous donation of greeting cards. This donation will raise money for Literacy for Life as well as provide opportunities for promoting literacy in the Foothills.
Thank you to all businesses that support the Grate Groan Up Spelling Bee our Annual Fund Raiser. This support is greatly appreciated and helps to ensure Literacy for Life can provide programs and services to individuals and families in the MD of Foothills #31.
Chinook Honey Farm
Greidanus Honey Mill
Sobeys Okotoks
Sobeys High River
Pam G-F Cleaning Services
Roxanne Stewart
Stampede Kettle Corn
High River Co-Op
High River Tim Hortons
Town of High River
Town of Okotoks
Cargill Meats
Sheena's Sweets, High River
Nature Arranged, Black Diamond
Pharmasave, Black Diamond
Nails Time
Soft Rock Bistro
Bali Bling
Rhonda Watrin, Artist
Cut's on 5th
Country Store Diner
YYC Wax
Okotoks Arts Council, Shirley Paradis
Special Thanks to the Wales Theatre, High River, Dewdney Players, Okotoks and Golden West Broadcasting.